| | |
| --- | --- |
| Feature | Why It Matters To You |
| Unlimited Creative Space | Your whiteboard can now be as big as any surface area in your space! |
| Cost-effective | A whiteboard-painted wall is about 1/3  the price of a traditional whiteboard |
| Easiest to Apply in Just One Coat | This alone can save you 50% |
| Won't Crack, Peel, Stain or Yellow | This is a water-based non-epoxy that outlasts the best solvent-based coatings |
| Fastest Dry Time in the Market | (48 Hours) Minimizes office downtime and has you using your whiteboard wall fast and efficiently |
| Very Low VOC 100% Water-based Coating That Uses Odor-free Markers | Eco-friendly and doesn't stink |
| Less Glossy | Most glare-resistant whiteboard paint on the market |
| Pro-Grade 10-Year Guarantee | Get peace of mind with our extreme phone or email customer service that loves talking whiteboard paint – we really mean it – get a real person, with tons of experience who can help! |

DISCOVER WHY OUR CUSTOMERS ARE TURNING WHOLE ROOMS INTO
REMARKABLE DRY ERASE WALLS.
Want in on the workspace hack Google, Harvard, Starbucks and more have all been raving about?
Check out the most affordable, 10 year warranty backed way to turn your walls into an idea space today:
THE 411 ON WHITE BOARD PAINT: A CUSTOMER COMPARES AND EXPLAINS
Watch the video to learn more about how ReMARKable dry erase paint measures up to the competition… Rustoleum and IdeaPaint.
WHITE AND CLEAR DRY ERASE PAINT KIT PRODUCTS
These whiteboard paint kits are perfect for businesses, conference rooms, coworking spaces, retail and coffee shops, classrooms, kitchens, kids rooms, home offices, crossfit boxes, gyms and more. Whether you are looking for a traditional whiteboard look or a colored wall you can write and erase on, our white and clear products have you covered.
Whiteboard Paint / Dry Erase Paint?
Two Names, 1 Product = ReMARKable TM
WHAT IS WHITEBOARD PAINT?
Whiteboard paint is actually a coating, that is a 2-part formula mix, that when mixed and applied properly will transform just about any wall or surface into a dry erase board like surface. It is a fantastic alternative to traditional whiteboards, which can be big, bulky, and very expensive. The benefits to going with the coating are blending your dry erase surfaces into your environment, utilizing wall and table or desk space, and affordability for large, expansive dry erase board space. White board paint is also known as dry erase paint, dry erase board paint, and marker board paint (we like to switch it up and use any and all of these terms).
HOW DOES DRY ERASE PAINT WORK?
Mix the two-part formula, and paint your surface by rolling on with a premium grade micro fiber roller for best results. It is a seemingly magic and surprising end result when after applying a whiteboard paint coating, and allowing adequate dry time (48 hours for ReMARKable), that you can take your favorite colored dry erase markers and begin writing on your surface as if it was a traditional whiteboard. The highest quality whiteboard paint, ReMARKable, ensures that there is no staining or yellowing over time, and that the surface wipes clean with ease when erasing rather than having to scrub with a lot of effort to get your dry erase marks to erase. For more information on preparing your surface before application, see our Whiteboard Paint 101 video library.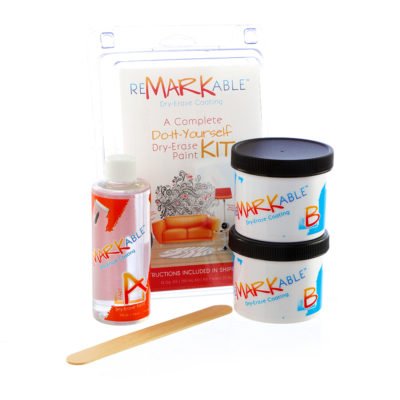 WHITEBOARD PAINT
These whiteboard paint kits are perfect for businesses, conference rooms, coworking spaces, retail and coffee shops, classrooms, kitchens, kids rooms, home offices, gyms and more that are looking for the traditional whiteboard smooth white background look.
BASE PAINT
Remarkable Base Paint provides superior adhesion to virtually any surface and is perfectly formulated to work with Remarkable Whiteboard Paint. While Remarkable Whiteboard Paint can be applied over many types of base paints, Remarkable base paint is the first choice our contractor partners look to when they want a perfect Remarkable surface.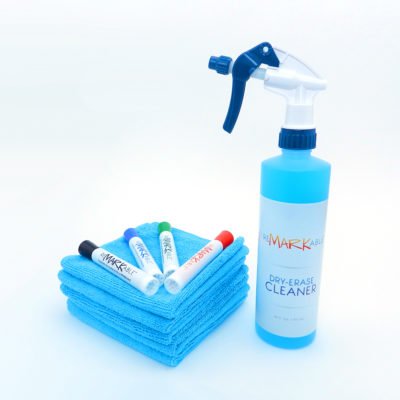 ACCESSORIES
Whether you are looking for the perfect dry erase marker, need an extra roller or want to find the best cleaner to keep your whiteboard wall clean for years to come, we have you covered. Clients love our environmentally friendly Remarkable Dry Erase cleaner that can keep your board looking refreshed and clean. Our Remarkable Starter set is also a great gift for anyone with a whiteboard wall – it comes with Remarkable low-odor markers, microfiber cloths and a bottle of Remarkable dry erase cleaner ready to go.
BUNDLES
Check out our Remarkable Start Bundles for a ready to go solution that includes base paint, roller and a starter set with markers, cleaner and microfiber erasing cloths! Save money by purchasing together and hit the ground running for your next DIY whiteboard paint project. You may also find periodic specials in this section where we offer discounts for purchasing product bundles together.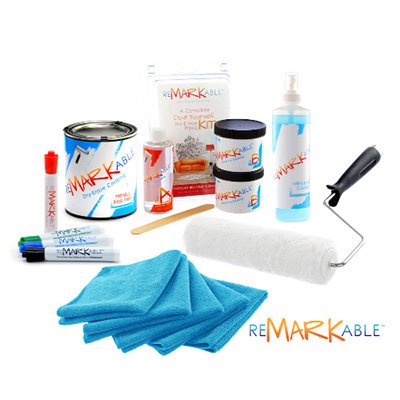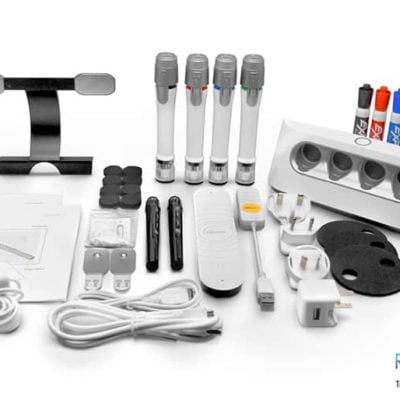 SMART MARKERS
Be more productive with a Smart Whiteboard wall. Smart Whiteboard walls allow you to combine the creative and space saving power of a whiteboard wall with the benefits of cloud integrated notes and team collaboration anywhere you have a whiteboard to write on. Remarkable is always on the hunt for Smart Whiteboard solutions that combine best in class functionality with significant cost savings over traditional "Smart" Whiteboards.
MAGNETIC
If you're looking to turn your whiteboard wall into a magnetic wall, Remarkable has you covered. We offer Goodhangups magnetic hanging systems which can turn any Remarkable Whiteboard wall into a magnetic solution with minimal hassle. If you are looking for more creative ways to integrate magnetic options into your whiteboard wall, call one of our friendly technical experts today for free advice at (800) 936-2159
LATEST FROM THE
REMARKABLE DRY ERASE PAINT BLOG
Embracing December: Quotes for Your Dry Erase Wall Embrace the cool and crisp arrival of December with your dry erase wall, bringing a medley of colors and a sense of transformation. This month of transition, where nature paints its landscape with...
read more
CONTACT US
We love our ReMARKable shoppers and customers! We're here to ensure that your whiteboard paint project goes as smoothly as possible. We always encourage people to give us a call, email us or chat with us to talk about your project specifics and to ensure that you have a perfect installation that will give you a perfect ReMARKable surface that looks beautiful and wipes clean with ease.